SAVING AMERICA'S HORSES INITIATIVE
The Saving America's Horses Initiative is an international consortium of equine professionals dedicated to educating the public and raising awareness for responsible equine ownership, the preservation of America's wild horses on open rangelands, and the protection of all equines from slaughter.
We believe that all equines deserve to be protected from abuse, cruelty and a gruesome end. In order to effect change, we are bringing the promise of freedom for America's horses to the mainstream through the world's most powerful visual resource, cinema. SAVING AMERICA'S HORSES A NATION BETRAYED is an intelligent and inspiring exposé about today's horses and the need to protect and preserve them. This film illuminates the connection between the eradication of our wild and domestic equines, its impact on the environment and the future of humanity.
The Saving America's Horses Initiative through its infrastructure and educational multimedia resources provides a lingering impact on society toward breaking the cycle of animal cruelty for America's horses by cultivating action and inspiring social change.
Wild for Life Foundation extends an open invitation to the leaders of the equine community/ industry to join the Saving America's Horses Initiative as we work to restore justice and integrity for America's horses.
Thoroughbred Industry Endorsements:
SAVING AMERICA'S HORSES, the MOVIE
"SAVING AMERICA'S HORSES – A Nation Betrayed" is a must see film for anyone who cares about a horse.
I have been involved with horses and also in the thoroughbred racing industry nearly all my life. I have likewise been involved with several organizations that provide homes for thoroughbreds after the end of their racing careers. Yet this film was a sobering wake up call to the need for all horsemen and horsewomen to do more to ensure that our beloved horses are protected.
Thanks to this educational and powerful film, I am now educated about the truth that the true driving force for horse slaughter is the economic demand for horse meat outside of the U.S., and not the inability to take care of "unwanted horses" as many have been duped to believe.
I am further educated about the deplorable methods used to obtain, transport, and slaughter American horses for foreign slaughter and consumption. Further, I now understand the economic and political landscape that has prevented a Federal Anti-slaughter bill from being passed through the legislature. And finally, I am now enlightened to the fact that we can "take care of our own" without any need at all for slaughter in the United States or elsewhere.

My unexpected awakening by SAVING AMERICA'S HORSES has made an indelible impression that has moved me deeply to act as best as my resources allow to ensure that everyone is truly educated about this issue and the solutions which all deserve.
- Bing Bush Jr., Equine Attorney
---
"SAVING AMERICA'S HORSES is so important to shed light on the reality of what is happening to our horses everyday in this country. My hope is that every horse lover will come away with a whole new understanding of why we have to protect these magnificent animals after seeing the film" says Nick Zito, Hall of Fame Thoroughbred racehorse trainer.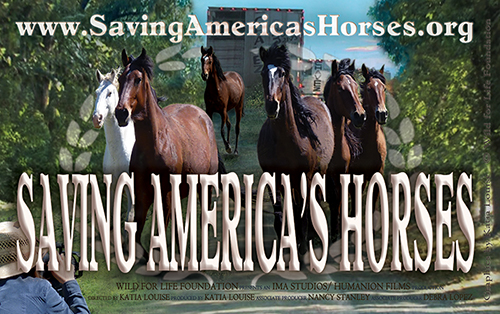 "Saving America's Horses — A Nation Betrayed" powerfully sets the dangerous expulsion of America's mustangs from public lands and the predatory exploits of the domestic "horse industry" against the underlying threat of commercialized slaughter. Outstanding, convincing footage and expert testimony exposing the legal, ethical, economic and humane issues of an immensely complicated subject: saving America's horses from unspeakable cruelty and its wild burros and horse herds, from vanishing off public lands forever. —Vickery Eckhoff, Forbes.com
---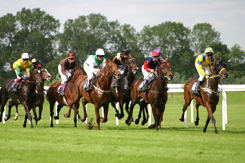 The Saving America's Horses Initiative calls for an auditable aftercare program for rehabilitation, retraining and adoption for horses whose racing careers have ended, We believe that this program must be put into action in all racing jurisdictions and the industry must generate the funds to assist in the transition of horses from racing into second careers. To ensure the safety and welfare for equines we are asking the leaders in the equine industry to resolve to a vigorous showing of support for the American Horse Slaughter Prevention Act which will help to restore justice and integrity for America's horses.
Contact us - Take part

---
SAVING AMERICA'S HORSES A NATION BETRAYED is an educational documentary project under Wild for Life Foundation, a nonprofit all volunteer grassroots charity dedicated to saving, protecting and preserving equines.