We are always looking for individuals would like to help and who do not mind hard work to volunteer both hands on with the horses and off site where needed. It is a labor of love – and these horses and burros need all the TLC they can get!
Regardless of the type of commitment or assignment, the Wild For Life Foundation values our volunteers as a vital and essential resource.
Volunteers may also perform tasks remotely from their home or if they reside in the area of our rescue and sanctuary facilities, volunteers may be able to participate on site. Volunteers may also take part at events in the areas where they reside.
Volunteer activities range from direct service activities such attending needs of rescue animals, making repairs around the ranch, greeting visitors, serving food, general clean up, social outreach, telephone communications, fundraising support, emailing, or pitching in at an event.
Thank you for your interest in volunteering!
Tell us about yourself, Inquire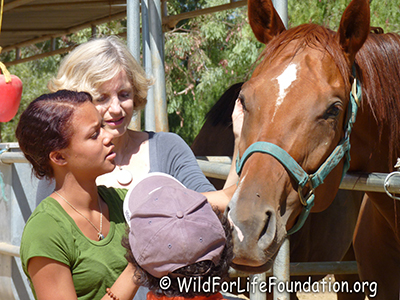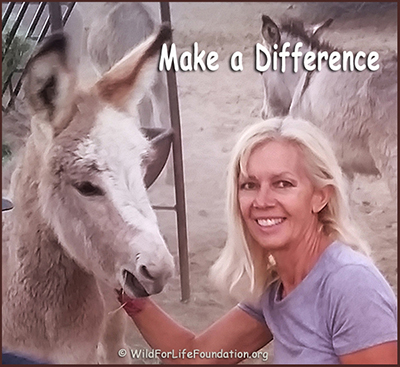 Make a donation in any amount to help save lives today