Historic Wild Mustang Adoption, Foster and Private Sanctuary Placement
Take the West Home

The Wild For Life Foundation is seeking private sanctuary partnerships – private land owners who are willing to give these symbols of America a place to call their safe haven home where they can roam, play and be safe. If you have room in your barn for a small band or even just two, please let us know!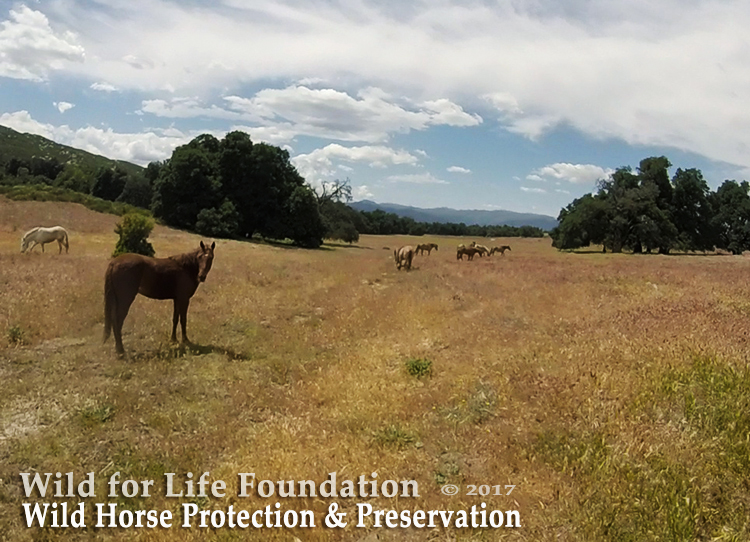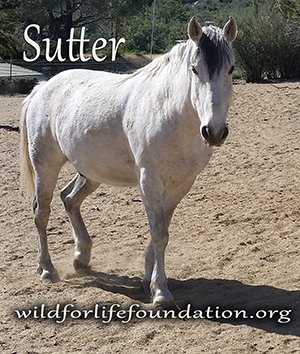 The Wild For Life Foundation Wild Horse Rescue and Recovery Mission saved hundreds of wild horses and burros from life threatening danger. Many of these equines have been successfully placed into private sanctuary homes or tamed, trained and adopted. There are a few small bands of historic Mustangs who have recently completed their recovery process and are now available to approved applicants for long term placement through our sanctuary partnership program. Learn about the colorful history of WFLF's Mustangs through WFLF's Indigenous Heritage program.
Your assistance with placement of horses allows us to have more resources to carry out our mission and enhances our ability help other equines in need.
Please email us if you can be a private sanctuary or a foster home for WFLF Mustang refugees in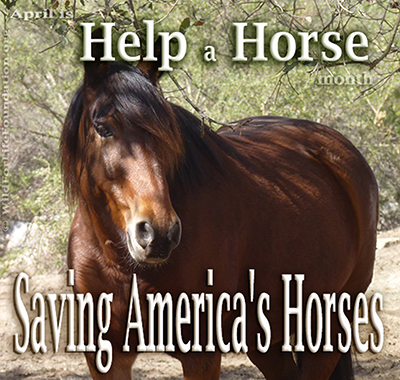 need.
MEET THE HORSES


Visit our 'Meet the Horses' page. We have wonderful horses (and donkeys, ponies, minis and more!) ready to go to their new home! And if you don't see a horse who fits your interests, please feel free to email us for the most up to date information about horses currently available.

General Qualifications for Placement:
• Be 21 years of age or older
• Be financially able to properly house, feed, and provide veterinary and farrier care for the animal(s) (LEARN MORE)


Donations
• Our Adoption fees range between $500-$1000 and are considered a donation to the Sanctuary.
Donations may be made by cash, check or money order. All donations will help and are highly appreciated.
If you have a farm, ranch, land, barn/ house in need of purpose, there are rescue animals in need of sanctuary and land to roam and graze. You can make a difference.

Contact us
Adoption placement and Private Sanctuary Partnerships are available to qualified candidates.
Please email

if you are interested in becoming a foster or adoptive home.
Your assistance in helping to provide a loving home for a horse (or horses) in need allows us to have more resources to care for the ones that are NOT ready for placement yet.
---
Want to help but don't have land?
Sponsor an American Mustang in your name or your company name.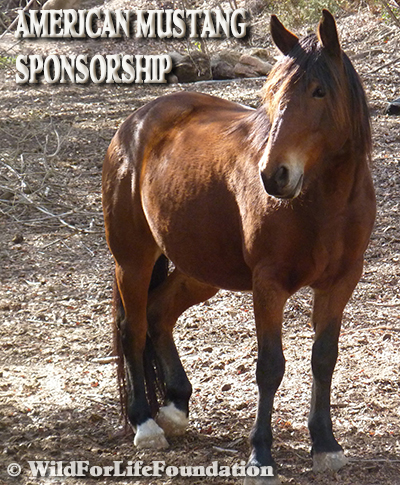 American Mustang Sponsorships are a wonderful way to help Mustangs in need, engage with the horse loving community and demonstrate your dedication to end the irradiation of America's wild horses in a major way.

Your monthly donation assures quality care and and housing for homeless victimized horses recently rescued and now cared for through WFLF's wild horse program.

We could not accomplish this vital lifesaving work without your support.

---
All donations will help and are highly appreciated.