Morning Starglow was one of the littlest baby foals in the group of 26 orphan Navajo foals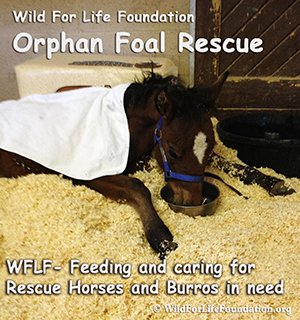 rescued by Wild for Life Foundation in 2013. She was just 6 weeks old when she lost her mother to roundups and slaughter.
Despite the dedicated round the clock professional care these foals received once rescued, just a few days after being evacuated out of N.M., little Morning StarGlow took a turn. Morning StarGlow was rushed to the local veterinary hospital where she was admitted for urgent care, and she remained under special care at the vet hospital for 17 days.
Morning StarGlow was eventually released and once strong enough to travel, made the rest of her journey to her new home in California at WFLF's Lifetime Equine Refuge Sanctuary. Morning StarGlow is a fighter and she continued getting stronger every day.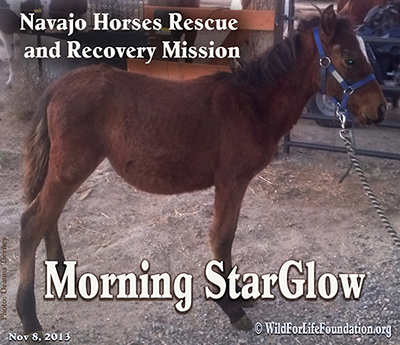 Like many of the other little orphaned Navajo foals, Morning StarGlow has needed to remain under special care to fully heal both emotionally and physically. Deprived of their Mother's milk to nourish and protect them, it can take upwards to a year to restore their delicate systems with special milk-replacer feeds and immune building supplements that help them to be able to grow and thrive.
"The rescue of these foals is just the beginning," says Katia Louise, president of the Wild for Life Foundation (WFLF). "Their full recovery requires constant expert care and a long term commitment. As these little ones begin to heal they slowly build up their strength. And though some may never overcome the injuries they sustained during the roundups, oftentimes some do."
Morning StarGlow is one of twenty six orphan baby foals rescued by the Wild for Life Foundation. She is a member of the heritage herd. Donations help pay for essential veterinary medical care, supplies, feed, hay and housing which makes this lifesaving mission possible.
Give the Gift of Life
Donations are tax deductible to the full extent permitted by law. Federal ID No. 26-3052458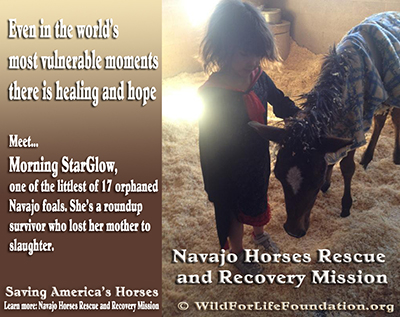 Morning StarGlow has a story to tell – a story of survival, courage, hope and healing. You can help MorningStar and others like her by sharing her story and the link to her page.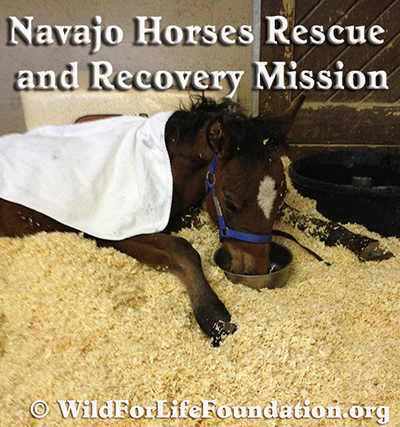 Make a lifesaving donation in any amount