The

Village

at

S

aving

A

merica's

H

orses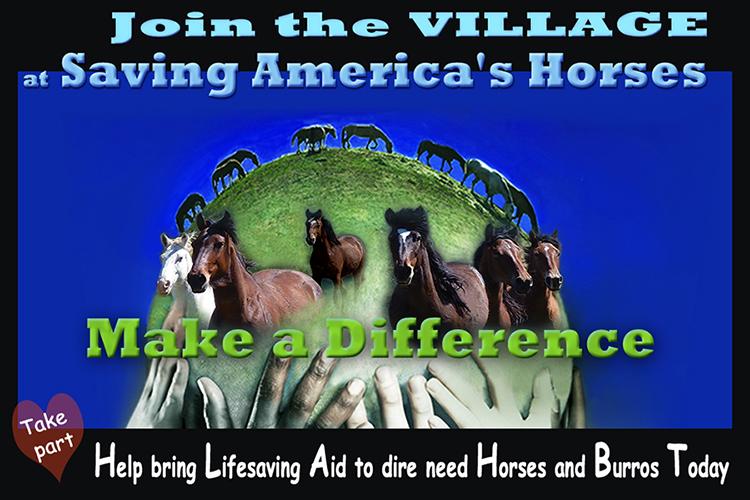 Join the Village of Saving America's Horses, and be part of the lifesaving mission that makes a difference in the lives of countless starved, abused, distressed and homeless horses.
When you Join the Village at Saving America's Horses as a dedicated $5 a month Club Member, you'll be helping to save lives and you will also be helping to protect them and assure their well being and safe harbor.
Please help by telling your friends and family about this important mission! We are looking to rally 3,000 supporters who will chip in just $5 a month toward urgent and essential needs of rescue horses and burros. This is life support and these vital funds are urgently needed to feed and care for dire need horses and burros rescued from life threatening danger.
---
This lifesaving is made possible through the continued support of our compassionate donors!
The Village at Saving America's Horses is a mission under the Wild For Life Foundation (WFLF), a 501(c)(3) nonprofit charity which provides urgent care, food, shelter, rehabilitation, and transport to animals who have been victims of the cruel horse slaughter trade, abuse, starvation or brutal government roundups. America's imperiled horses need this help now more than ever.
Please help make a difference in the life of a homeless horse or burro in need today. Join the Saving America's Horses Village and help save, protect and inspire. Together, we are their voice, and they need to be heard.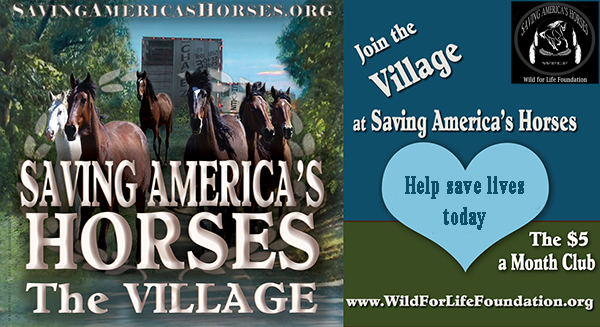 Or make a one time lifesaving gift in any amount