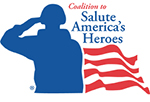 WFLF's Serenity Sanctuary Educational and Wellness Center
Take part in this vibrant and enduring legacy; serving horses, veterans, youth and the environment now and for generations to come.



Mustangs Saved!
Contact us about volunteering

Help us Keep them Safe Forever
SAVING AMERICA'S HORSES, The Movie
SUPPORT SAVING AMERICA'S HORSES

Support our Equine Rescue & Sanctuary Work

The Wild for Life Foundation (WFLF) is a 501 (c)(3) nonprofit charity dedicated to elevating life and healing through community enrichment and social engagement. We are focused on building compassion and positive life skills through a range of wellness and educational programs that respond to the needs of a healthy community. WFLF promotes the preservation of natural ecosystems, wildlife and the prevention of cruelty to animals. We strive to preserve and celebrate Native heritage and cultures through embracing harmonious relationships among people, animals and nature as a collective whole. Federal ID No. 26-3052458
Serenity Sanctuary
Click above image to enlarge!