Ticket sales have ended for this event
Wild for Life Foundation Charity
Spring Benefit Wine Tasting Reception
Celebrating Life, Horses and Healing
and
Honoring our Veterans
Ken Wahl, Honorary Co-Chair
Festivities Hosted by
Lisa and Scott Harris
Linda Harris - Ambassadors for Compassion
Bing Bush, Jr.

WHEN: Saturday, March 29, 2014
6:00 p.m. to 8:30 p.m.
WHERE:
Rancho Santa Fe, CA 92130
An exquisite sensory experience
Fabulous fusion du jour of Hors d'oeuvres
paired with hand-selected, fine wines and
a private inspirational musical performance by
World-renowned tenor
ANTHONY KEARNS
Founding member, The Irish Tenors

Color Guard, Morningstar Hummingbird Drum

Live Auction Featuring the custom artwork of
World renowned pop culture artist
PETER MAX

Reception Vocalist ~ Rocky Randall & Pianist ~ Richard James
Proceeds to benefit the Wild For Life Foundation Charity Equine Sanctuary & Wellness Center in North County San Diego, California - With robust equine-therapy programs for U.S. Military and veterans suffering from war trauma.
Uniting horses and people as partners in healing.

Special Thanks to our Event Sponsors

If you are unable to attend, please consider making a donation to the Wild For Life Foundation.
* * * * * * * * * * * * * * * * * * * * * * * *
Go to Sanctuary web page

Download PDF about the Sanctuary Center

---
Donations to the Wild for Life Foundation are tax deductible to the full extent permitted by law. Federal ID No. 26-3052458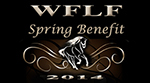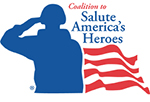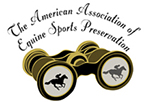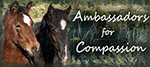 Performing at the 2014 Spring Benefit
World-renowned tenor
ANTHONY KEARNS
Founding member, The Irish Tenors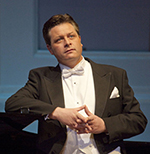 World-renowned Tenor Anthony Kearns is a favorite in U.S. military circles. Kearns recently performed as the guest of General Martin Dempsey, Chairman of the Joint Chiefs of Staff, at a tribute to Medal of Honor recipients with the U.S. Army Chorus. He opened the televised 2013 National Memorial Day Parade in Washington, D.C., and headlined the televised 2013 Thanksgiving Day Parade. In 2012, Kearns was a featured guest on the PBS Special for Veteran's Day, "American's Veterans: A Musical Tribute," with the U.S. Air Force Band, among other appearances.
---
Featuring
Vocalist, Rocky Randall
and Pianist Richard James