| | | | | |
| --- | --- | --- | --- | --- |
| | | | LAND ACQUISITION AND SANCTUARY EXPANSION PROJECT | |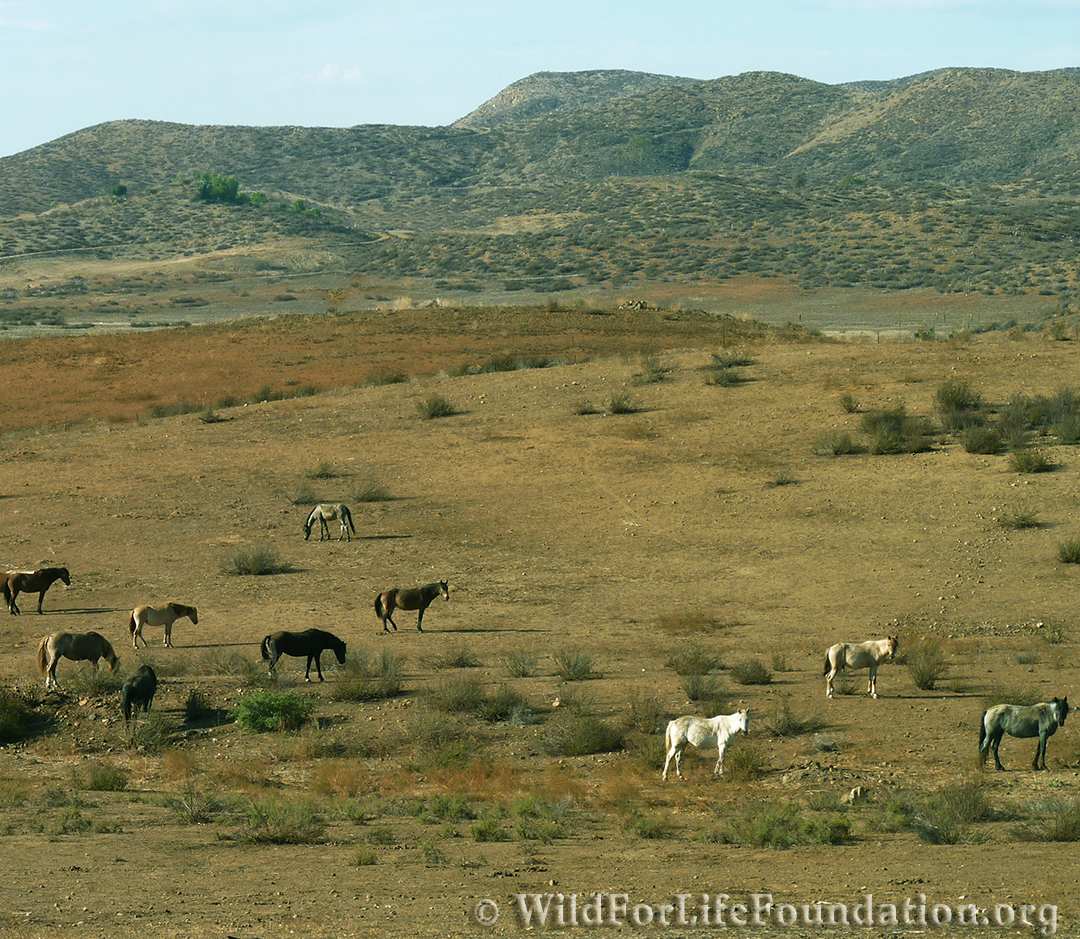 Wild for Life Foundation is expanding its sanctuary programs and facilities in conjunction with its animal assisted learning programs so we can save more lives. In the year 2012, WFLF began development of our vision for the new millennium, the western regional equine preserve plan comprised of natural habitat preserves, captive wildlife and companion animal sanctuaries, and facilities to to better serve our mission. Launched in mid 2014, Phase One of WFLF's master plan includes expansion through the acquisition of equine land in Southern California where mild climate, lush vegetation and rural back country are the perfect setting for a healing sanctuary habitat. The innovative and well seeded program will provide a national model where animals and people are partners in healing.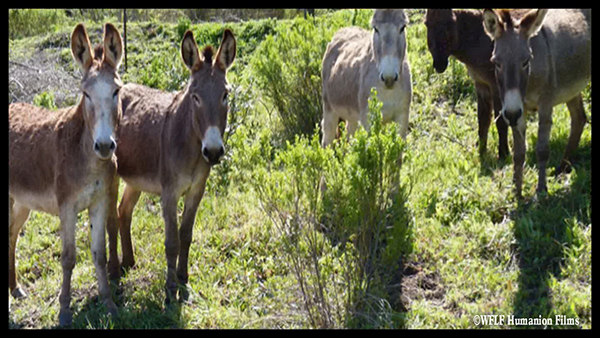 As part of Phase One, in mid 2015, a sanctuary site was purchased for use by WFLF through the kind assistance and support of a generous individual. Under Phase Two, WFLF is working to acquire free and clear title of this sanctuary site. And as we now enter the year 2016, time is of the essence for WFLF to raise the needed funds to secure deeded ownership of this property to serve our mission in perpetuity.
Crucial financial assistance is therefore sought to help our charity meet this essential goal.
Since our beginning in 2008, the number of animals coming into our program has grown exponentially, from just a few animals annually to more than one hundred each year. Our acquisition of this sanctuary site is essential to our ability to respond adequately to the rapid pace in growth in the numbers of animals that we serve.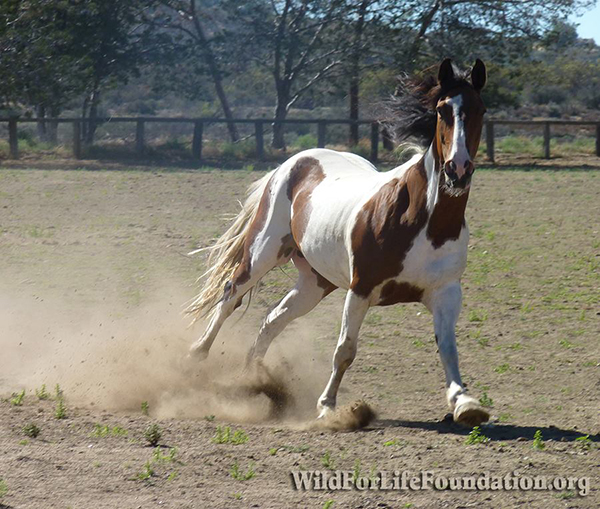 The sanctuary will soon be home to our Healing Hearts Program which additionally helps disadvantaged children and wounded veterans through the healing hearts of horses. This vital land acquisition will enable WFLF to provide safe sanctuary for countless wild and domestics equines in need for generations to come. Indeed WFLF's new Wild Horse Sanctuary and Educational Center will insure that America's most needy equines will always be protected and have safe forever homes.
After recently rescuing over 200 imperiled Mustangs out of New Mexico that were bound for slaughter, we set up nurseries for 17+ pregnant Mustangs which have since given birth to their beautiful babies. We've re-homed over 125 Mustangs to privately held pasture land and natural habitats in four states and over the last few months we've been moving our headquarters together with our herd of 75 rescue horses and burros from two formerly leased facilities to what is becoming the Foundation's new home base in Anza, CA.
The sanctuary will also soon be home to our Healing Hearts Program which inherently helps disadvantaged children and wounded veterans through the healing hearts of horses. This eco-friendly wellness and educational program will serves the community needs of veterans and disadvantaged children from across the country who come to Wild For Life to heal, enhance life skills and to develop new skills in equine rescue, rehabilitation and equine assisted learning. Through this important initiative the Wild For Life Foundation will more efficiently meet the increased demands for expanded education and grow the next generation of compassionate equine rescue and rehabilitators that will work in California and across the country. Through this project WFLF's Saving America's Horses Wild Horse Sanctuary and Educational Center at the Gene Autry Ranch is well on its way to becoming one of the most highly regarded equine sanctuary and educational facilities in the country.
The funding goal for land acquisition is $750,000. Contributed funds will pay to fully deed the Anza Sanctuary property to the Wild For Life Foundation charity in perpetuity.
Join Wild For Life Foundation's Spokesperson and Ambassador, Jackie, Mrs. Gene Autry in supporting the protection and preservation of America's wild and domestic horses from cruelty and extinction! As an internationally recognized leader in animal welfare, WFLF's Sanctuary Expansion is vital to respond adequately to animals and humans that we serve.
Click on the link for "Seeds of Life Founding Patrons' Circle" to join our luminous list of donors and learn more about our prestigious sponsorship opportunities.

Donors can choose from a variety of support categories or request additional information about other naming opportunities and options.

Team:
Katia Louise, WFLF Board of Directors, President, Founder, Executive Director, Educator, Oversite & Strategic Planning
Jay Coskie, WFLF Founding Board of Directors, Vice President, Photography, Animal Rescue & Rehab, Marketing Professional
Jackie, Mrs. Gene Autry, WFLF Spokesperson and Ambassador, WFLF Seeds of Life Luminary Booster, Fundraising Advisor
Laura Allen, WFLF Founding Board of Directors, Animal Law Attorney, Sanctuary Development
Jeannie Sullivan, WFLF Board of Directors, Secretary, Rescue & Recovery Specialist
Donna Caplan, WFLF Board of Directors, Compliance, Field Specialist, Attorney, Judicial Council (ret)
Daniel Ramos, WFLF Ambassador, Youth and Adult Rehabilitation, Retired FCSW, DCFS LA County,
Bing Bush, Jr., WFLF Board, Good Will Ambassador, Equine Community Liaison, Equine Law Attorney,
Lisa Jacobson,DVM, WFLF Advisory Board, DVM, Equine Practitioner and Chiropractor
Cheryl Casati, WFLF Advisory Board, Equestrian Instructor, ABRS TC, Retired U.S. Air Force
Julie Caramante, WFLF Advisory Board, Certified Animal Cruelty Investigator
Nancy Stanley, WFLF Ambassador, Veterinary Technician, Animal Therapy Wellness
Ken Wahl, WFLF Honorary Board and Chair Equine Therapy & Wellness, Golden Globe Winner
There is no minimum amount for contributions made directly to the Wild for Life Foundation to help support this lifesaving community enrichment project.
Inquire to learn more about company sponsorship and specific naming opportunities. Contact WFLF by phone 310.439.9817 or email, admin@wildforlifefoundation.org.
WFLF's Land Acquisition/Sanctuary Expansion is a community project that reflects the commitment of private individuals and corporations to the prevention of animal cruelty, preserving America's wild and domestic equines, enhancing the lives of people, and sustaining natural ecosystems.
Wild For Life Foundation will make sure this community effort is on display in highly visible donor recognition areas at the new Center. With a Seeds of Life donation to the Wild For Life Foundation, you can serve as a key partner in this momentous Sanctuary Center. Every individual or corporation that makes a donation at one or more of the 'Seeds of Life' levels is given the title of 'Founding Patron' and the opportunity to be recognized on site at the Centerpiece Recognition Wall.

Donations to the Wild for Life Foundation are tax deductible to the full extent permitted by law.
Federal ID No. 26-3052458