| | | | | |
| --- | --- | --- | --- | --- |
| | | | SANCTUARY LAND | |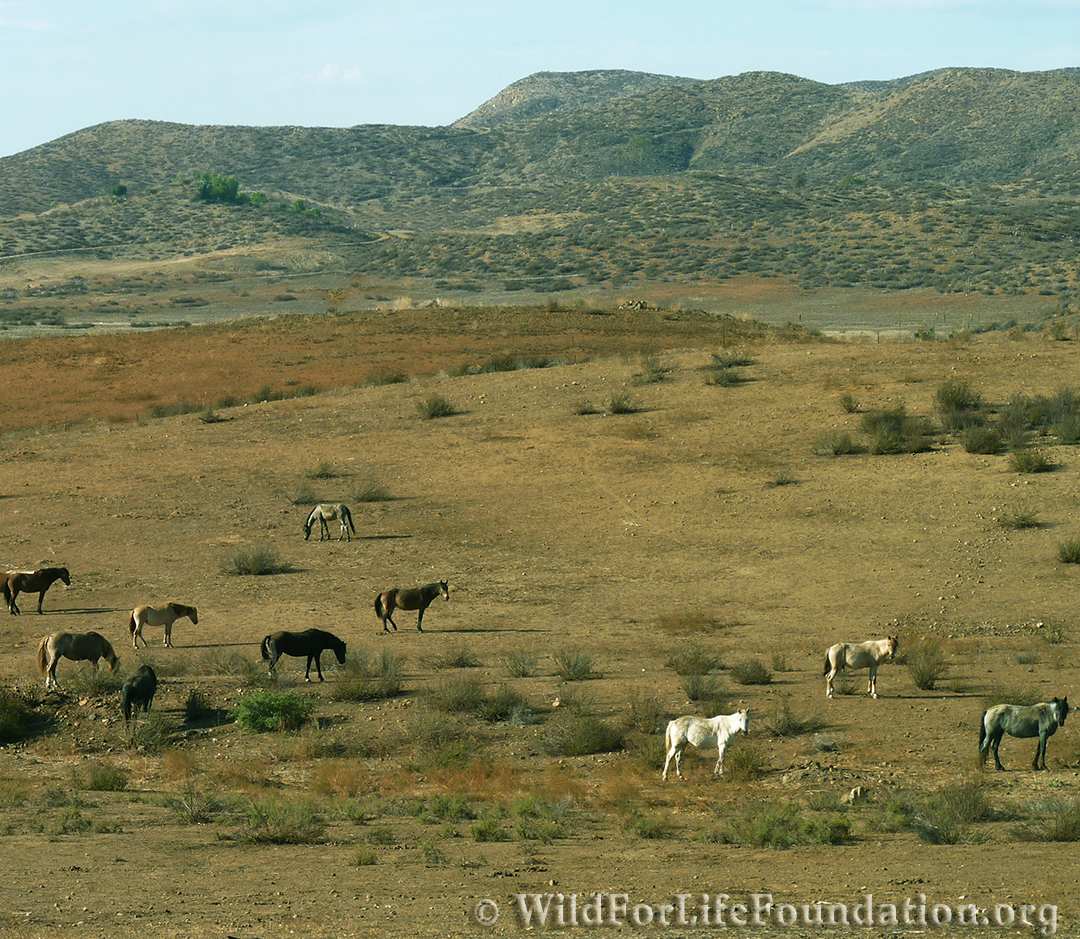 Part of WFLF's master plan includes acquisition of equine land in Southern California where mild climate and rural back country are the perfect setting for a sanctuary habitat held in perpetuity for America's horses. Time is of the essence for WFLF to raise the needed funds to secure deeded ownership of equine sanctuary property to assure safe harbor for the animals we serve in perpetuity.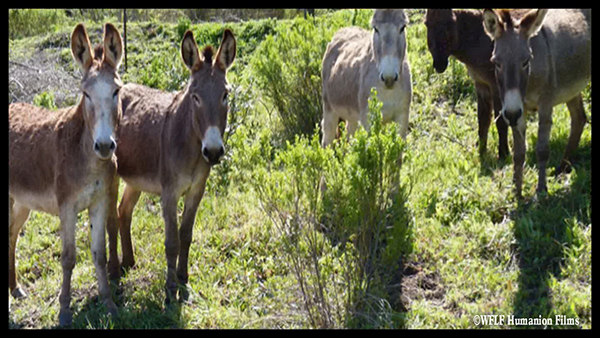 Since our beginning in 2008, the number of animals coming into our program has grown exponentially, from just a few animals annually to an average of one hundred served each year.
The acquisition of sanctuary property is essential to WFLF's ability to respond adequately to the needs of the at-risk animals we serve.
This vital land acquisition will enable WFLF to enhance its lifesaving protection programs and provide safe sanctuary for countless wild and domestics equines in need for generations to come. Indeed WFLF's new Wild Horse Sanctuary Center will insure that America's most needy equines will always be protected and have safe foreverhomes.
Over the last couple years we've saved approximately 250 imperiled and slaughter bound Mustangs and Burros. We set up nurseries for approximately 23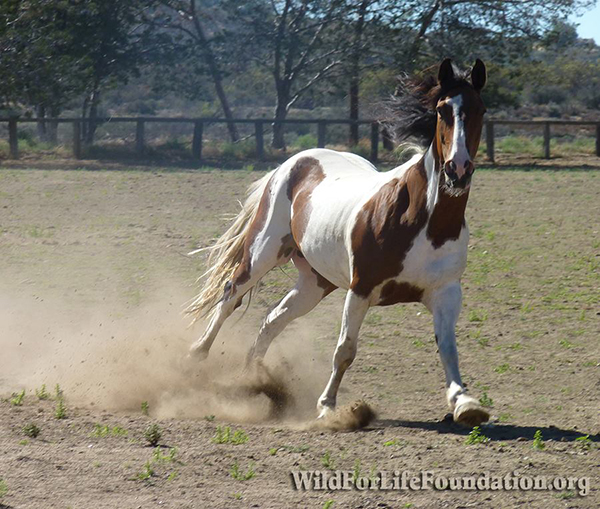 pregnant Mustangs and Jennies who since given birth to their beautiful babies. We've re-homed approximately 200 Mustangs to sanctuary pasture lands in four states. Without the ability to purchase land we've continued to lease land and set up safe harbor facilities for our family of rescued equines. However, clear title of multiple acre equine property is needed so that WFLF can protect and secure the future of the animals we serve in perpetuity.
The acquisition of sanctuary property by WFLF will allow the Wild For Life Foundation to be able to more efficiently carry out its lifesaving mission of providing for the most essential needs of at risk animals now and for generations to come.
The funding goal for WFLF's land acquisition project is $750,000. Contributed funds especially designated for this project will help to pay for the purchase of deeded equine land and facilities by the Wild For Life Foundation charity for the horses in perpetuity.
Join us in supporting the protection and preservation of America's wild and domestic horses from cruelty and extinction! As an internationally recognized leader in animal welfare, WFLF's Sanctuary Project is vital to respond adequately to animals and humans that we serve.
With a Seeds of Life donation to the Wild For Life Foundation, you can help make this momentous Sanctuary Acquisition Project a reality. Click on the link for "Seeds of Life" to join our luminous family of compassionate donors and learn more about our prestigious sponsorship opportunities.

Donors can choose from a variety of support categories or request additional information.

There is no minimum amount for contributions made directly to the Wild for Life Foundation to help support this lifesaving community enrichment project.
Inquire to learn more about company sponsorship and specific naming opportunities. Contact WFLF by phone 310.439.9817 or email .
WFLF's Land Acquisition/Sanctuary Project is a community enrichment program that reflects the commitment of private individuals and corporations to the prevention of animal cruelty, preserving America's wild and domestic equines, enhancing the lives of people through healing and compassion, and protecting wildlife through natural ecosystems.

Donations to the Wild for Life Foundation are tax deductible to the full extent permitted by law.
Federal ID No. 26-3052458